Search/verify GST Number (GSTIN)
Search/Verify GST number Tool
Type GST number in above box and click on button. Tax payer's details will be shown below. (If no details displayed below then it's a wrong number.)
| | |
| --- | --- |
| Business Name | |
| PAN Number | |
| Legal Name | |
| Address | Sign up for PRO account to check Address. |
| Entity Type | |
| Registration Type | |
| Department Code and Type | , , , |
| Nature of Business | |
| Registration Date | |
What is GST number and how to get GST number?
GST number or GSTIN is a 15 digit number unique to each tax payer registered under GST. You can get your GST number or GSTIN by registering yourself under GST.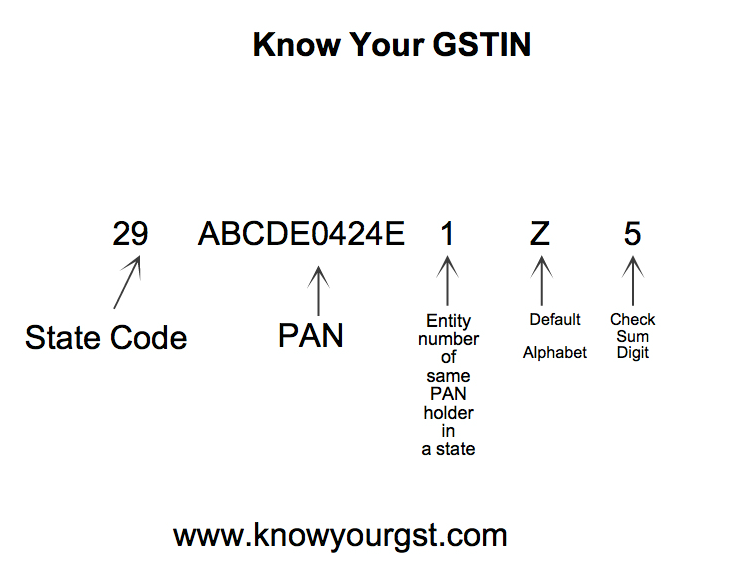 The first 2 digit of GST number represents state in which tax payer is registered. Next 10 letters are PAN number of tax payer. Next 2 digits are for entity code and last digit is check sum number.
How to verify whether a GST number is fake?
You can search online using above search form to check whether a GST number is real or fake.
Above search tool retrieves data from GST portal to check whether GST number you searched is a genuine registered number or not.
We are using API's to get real time data from GSTN to validate your GST number. You can validate your GST number by using above given search tool.
What if a GST number is fake or not valid?
If you find a GST number to be fake or doubt that someone is cheating with you. You should report this GST number and complaint it to GST department.
You can E-mail your complaint to helpdesk@gst.gov.in or you can complaint it to customer helpline number 0120-4888999/0124-4688999.
Search GST number by person name or company name
You cannot search GST number or GSTIN of a person or a company by its name. Earlier the facility was provided on GST portal itself. But now this functionality is closed by GST portal.
As of now there is no option to search GST number of a person or company by name. In future if GSTN enables this function you will be able to search GSTIN by name or company name.
To know GST number of a person by name you should contact person or company and ask them their GST number.
Search GST number by PAN number
You can not search GST number or GSTIN of a person with PAN number. There is no functionality or application provided by GST department to search GSTIN by PAN.
However you can search GST number using PAN by doing trial and error method.
For example, GST number first 2 codes are for state, next 10 are PAN number and 13th character will be 1 in most of the cases, 14th character will be Z mostly and last character can be anything from 0 to 9 and A to Z.
So you can use trial and error method and try to find GST number using PAN.
Never File Wrong GSTR-1
Check your GST numbers in bulk. Check unlimited GST numbers with very cheap packages.
Used by