GST Payer
watch_later
3 years, 9 months ago
arrow_drop_up
0
arrow_drop_down
Yes is compulsory to provide HSN code in GST invoice or Bill of supply.
नीचे में आपके लिए ऐक बीजक का उदाहरण दे रहा हु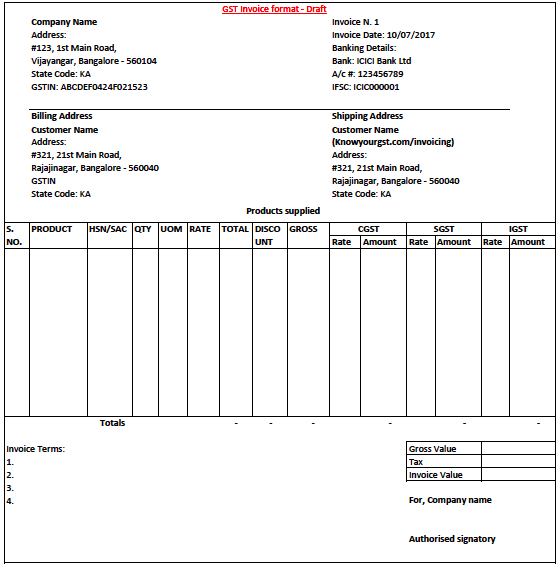 You are required to show HSN code in invoice. HSN description though is not compulsory and you can provide normal details of your product or name of product.
chatComments

The invoice format looks very broad, I mean lot of information is covered in it. Lot of designing intelligence is requried to properly cover all information. This one looks good for any business. -

GST Payer