GST Return 4 - Run time error 457
---

Sourabh Chauhan
watch_later
3 months, 1 week ago
Sir i am file gstr 4 so when i was generate json file so i face this error.
Run time error 457 - The key is already associated with an element of this selection.
will you please solve my problem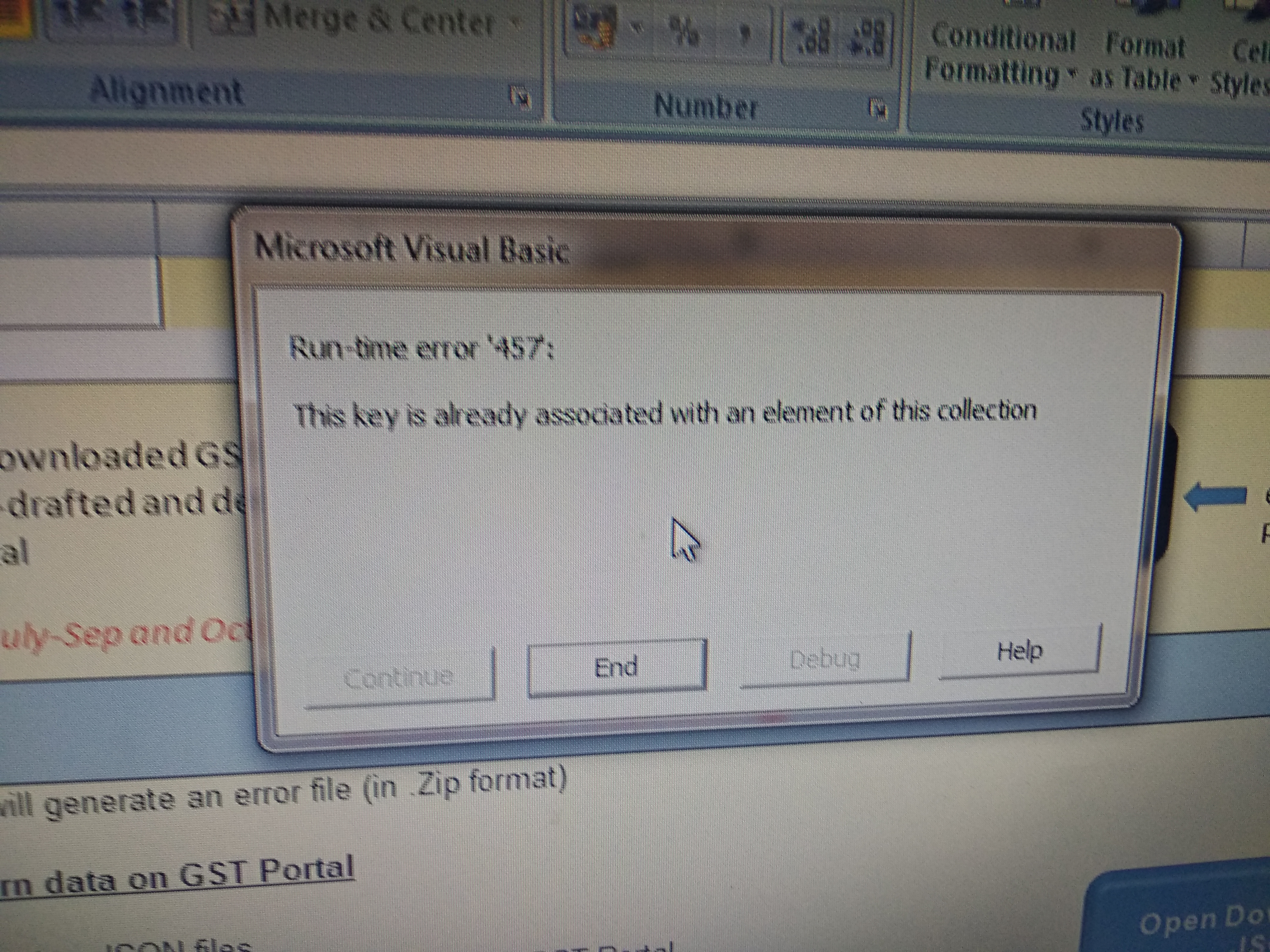 ---
Comments:
---
No answers yet, if you know the answer help us.
---
You need to be logged in to answer.
Top Members
Related Questions
Related Articles
BUY DSC FOR MCA, IT AND GST
Experience KnowyourGST services. Apply for DSC and get it on same day. We promise fastest delivery of your DSC.
Whatsapp - 73386 33003
Telegram - @knowyourgst
Contact us on Whatsapp and Telegram number 7338633003 for quick reply.