Pulkit Sharma
watch_later
3 years, 8 months ago
arrow_drop_up
1
arrow_drop_down
GSTIN or Goods and Services Tax identification number is the identification number given to each registered person.
GSTIN is the registration number which will be on your registration certificate.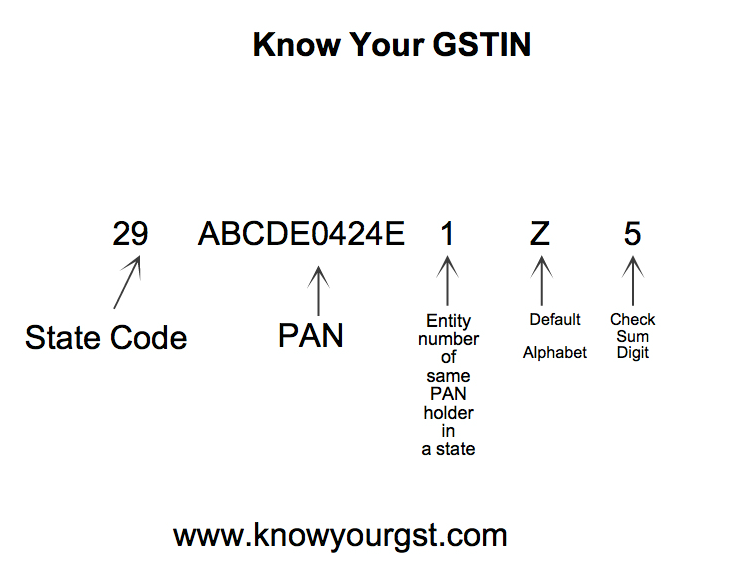 Total 15 characters forms a GSTIN.
First 2 characters are state code. For example 29 is the state code for Karnataka in present VAT system which will continue for GST also.
Next 10 digits will be PAN of registered person.
13 character represents the unit number of registered person in the state.
14 and 15 are default numbers given which will be utilised in future for any classification.