Sukanya Samriddhi Yojana
Last udpated: Dec. 19, 2017, 8:17 p.m.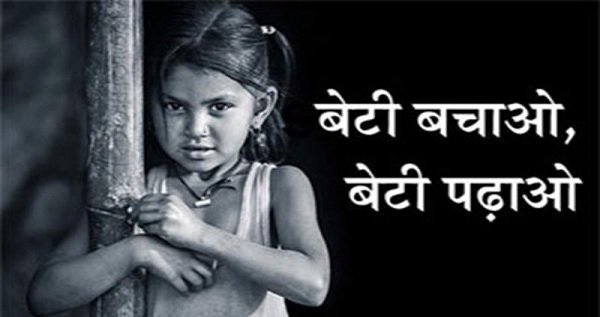 Sukanya Samriddhi Yojana or SSY is a scheme targeted towards saving money for welfare of girl child.
I will advice every parent to open an account for their girl child. We live in a society where people spend more on girls marriage than her studies. It is very important to provide girl child with financial security.
Even if you can save 10,000 per year for her, it will be helpful for her to complete her education or meet minimum expenses in crises.
This scheme is not for only poors or middle class, it is for everyone.
The only scheme which practically can solve the financial planning for education or marriage of your girl child.
This scheme was launched by Narendra Modi government to help people save for future of their girl child. This is a must have scheme for every parent to secure future of their girl child. Tax saving should not be the only reason for investing in SSY. Sukanya Samriddhi Yojana is eligible for tax exemption under section 80C of income tax.
Who can invest in Sukanya Samriddhi Yojana (SSY)?
Any parent can open account in the name of a girl child. You can open only one account for a single child. Maximum 2 accounts for 2 girl child are allowed.
Account can be opened anytime from the birth of girl child to till she attains age of 10.
Account can be opened by natural or legal guardian.
You can open more than 2 accounts only if you have more than 2 girl child because of twin births second time or 3 girl child at first birth.
How much you can invest in Sukanya Samriddhi Account (SSA)?
At the time of opening account minimum 1000 Rs. has to be deposited.
After opening account you can deposit any amount in multiplication of 100 Rs.
Maximum amount that can be deposited in a year Rs. 1,50,000.
Where you can open account and what documents are required?
You can open SS account in any post office or any authorised bank.
Documents required to open Sukanya Samriddhi Account are:
Birth certificate of girl child
Passport size photograph
Account opening form
Identity proof - as per KYC norms
Address proof - as per KYC norms
What is the tenure of this scheme and can funds be withdrawn before maturity?
You will have to deposit money for 14 years. Account can be closed once girl becomes 18 year old.
Premature closure is not allowed, however 50% premature withdrawal is allowed once girl child become 18 year old. To withdraw amount proofs of attaining 18 years and an affidavit has to be provided to account operator.
SSA account mature after 21 years of account opening.
You can transfer your account any time if you are relocating.
FAQS
Sukanya Samriddhi Yojana can be opened in the name of an adopted girl child?
Yes you can open account even for adopted girl child. Natural and legal guardians can open account on the name of a girl child.
Can NRI open account under Sukanya Samriddhi Yojana?
No this scheme is not for NRIs. Scheme is not available to NRI girl child. Even at the time of opening account girl child was not NRI, from the day she become NRI, interest stops accruing and account is to be ceased.