I AM REGISTER DEALER IN GST. I AM DISTRIBUTOR OF CELL MANUFACTURER COMPANY. ON BEHALF OF COMPANY TWO PERSONS COME FOR TAKE ORDER.
I PAY THE AMOUNT IN CASH RS. 21240. I GAVE A RETAIL INVOICE OF AMOUNT RS. 21240= 18000+1620( CGST)+1620(SGST) AS PER COMPANY RULES. THIS AMOUNT IS ADD IN MY TAXABLE VALUE . AFTER THAT COMPANY SEND ME STOCK ON ABOVE AMOUNT. I AM DOING WRONG OR RIGHT?
MY QUESTION IS THAT WHAT IS TREATMENT AS PER GST AND IN MY BOOKS OF ACCOUNT LIKE ENTRY.
INVOICE COPY IS ATTACHED.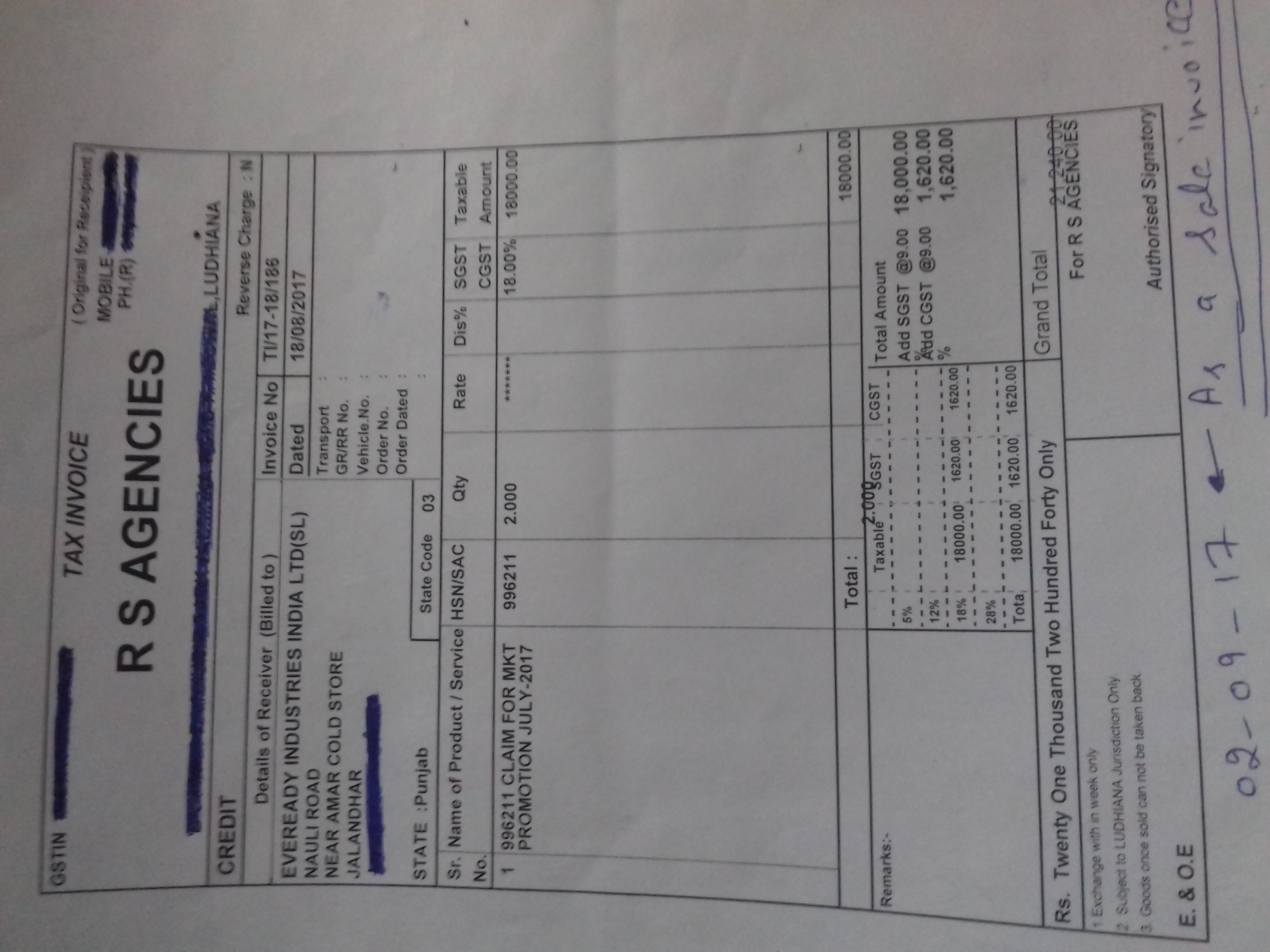 No replies yet. Join the discussion.
Reply