Latest GST update is that we can revise GSTR-3B and also download the filed return.
The option to revise a return has been made available.
Unfortunately the option to revise or reset is not available for those who already filed the return.
Tax payers who have submitted their return but filed are given a button to reset the return.
You can also download your GSTR-3B return.
To download GSTR-3B, first you have to click on View return.
Below image will open, you need to click on download return button to download your filed return.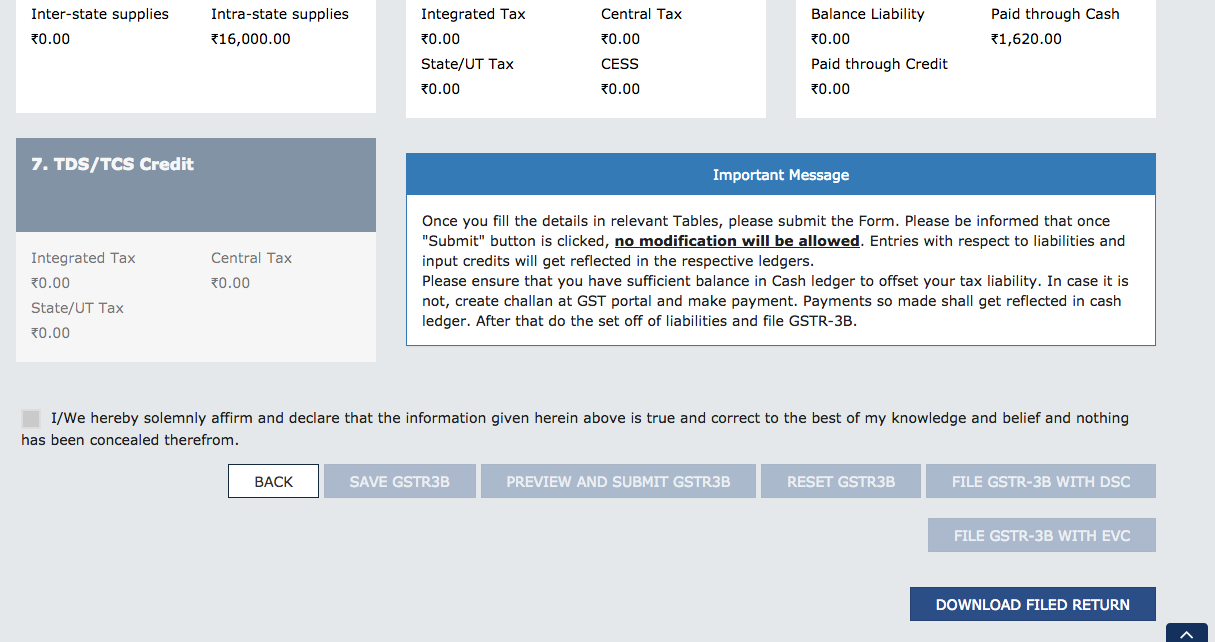 To reset your submitted return, you have to go to the return page.
A button named "Reset GSTR-3B" is available.
Click on this button. A Popup will open, confirm yes. Your old data will be deleted. Fill the return again and submit it.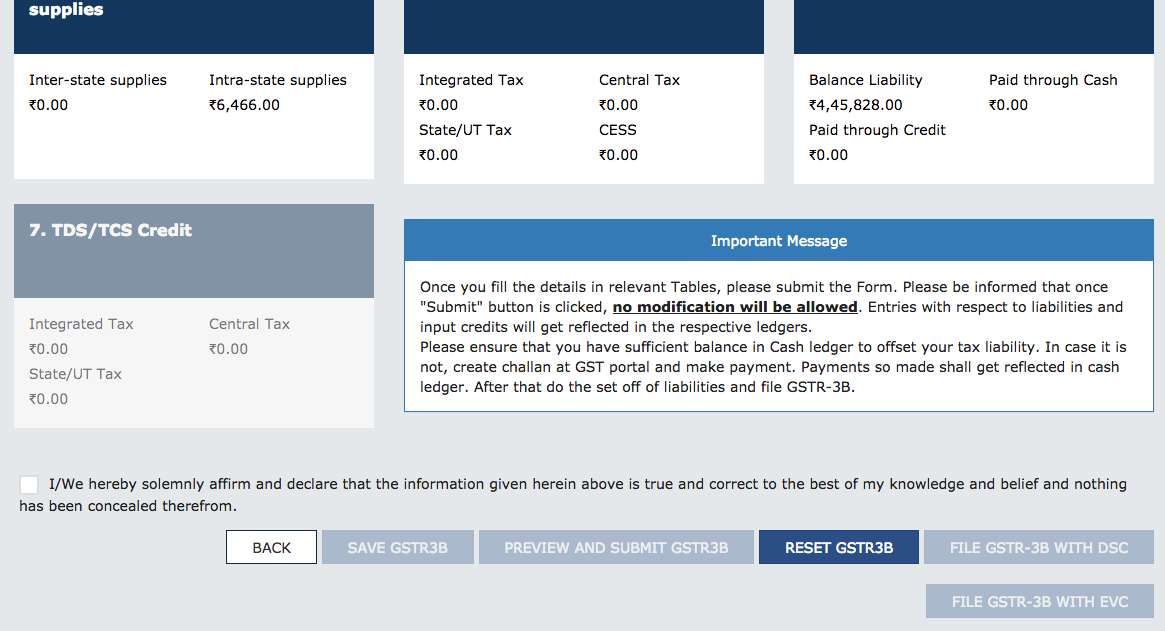 2 Responses
| Latest response: 21/11/17 | Sort by
Likes(thumb_up)
Recent
|
GST
Reply