GSTN has launched an app Mera Bill Mera Adhikaar.
This application is launched to encourage retail customers to get tax invoices every time they purchase something.
Users can upload retail bills using the app and lucky users can win prizes worth 10 thousands to 1 crore.
The app can be downloaded from the play store.
Currently APP is working in Gujarat, Assam, Haryana, Pondichery, and D&D.
Users need to submit GST number, taxable value, and tax value along with an invoice copy.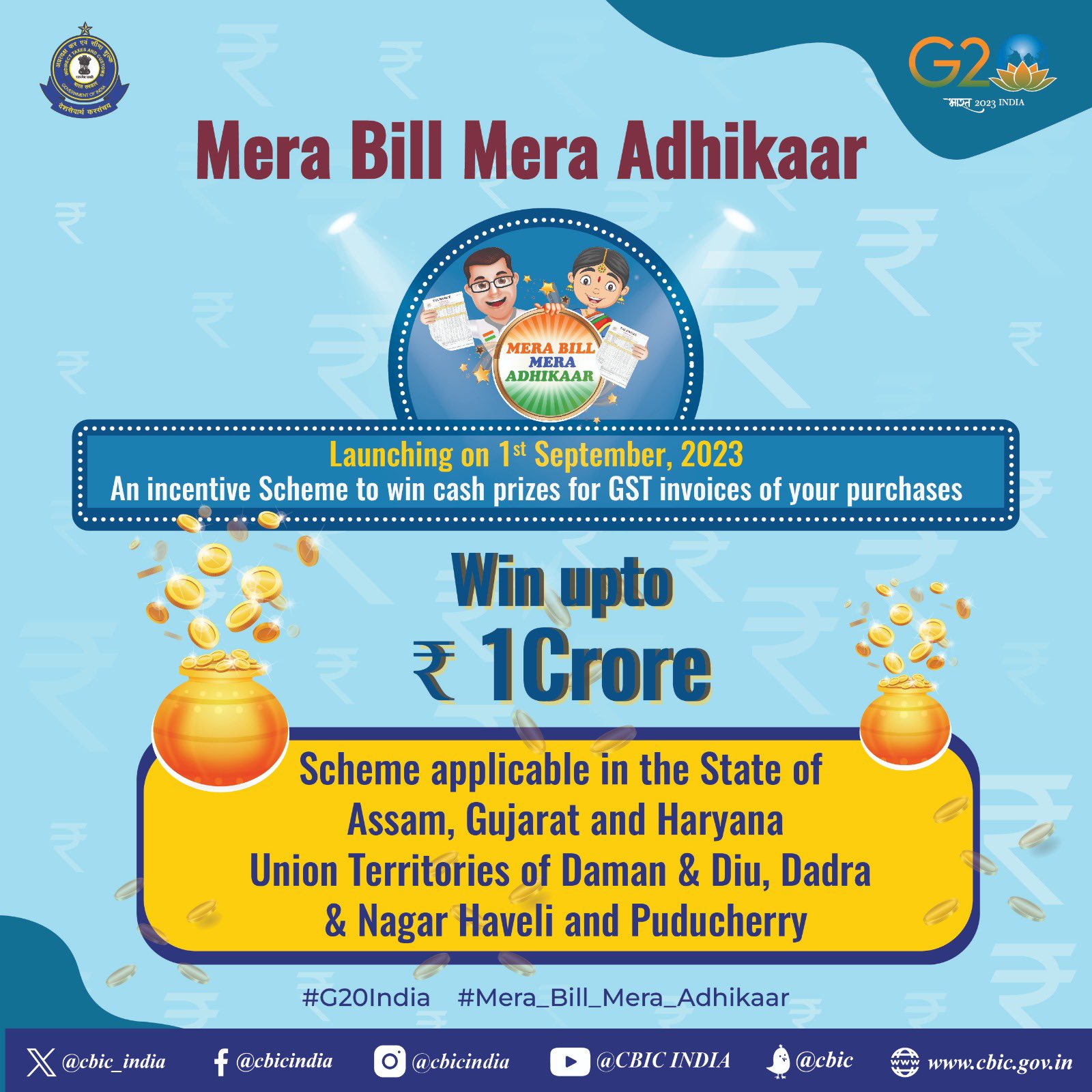 1 Response
| Latest response: 22/08/23 | Sort by
Likes(thumb_up)
Recent
|
GST
Reply