While generating E-way bill you will see 2 options.
One is for transporter id and another is for vehicle details.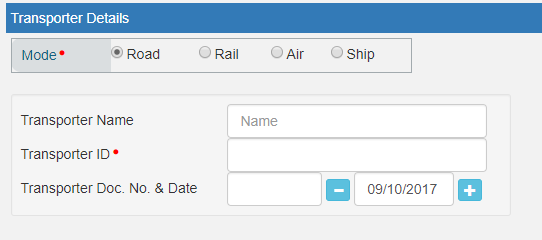 In case your transporter is not registered under GST use below form to fill the vehicle details.
Fill the vehicle details in case transporter id is not available.
Transporter id is the id given to registered transporters. Transporters with id can generate E-way bill for vehicles and amend in case there is any change in transportation vehicle.