Gst Services - Payment Create Challan - Mobile Number Is Invalid Error
Written by KnowYourGST Team under GST
GST Services - Payment Create Challan - Mobile Number is invalid error
Several dealers are complain that while generating the Chalan, there is an error shows up
'MOBILE NUMBER IS INVALID"
To overcome this issue , the dealer have to first go the gst.gov.in. portal
. Then go to Services, Payment, Create Chalan WITHOUT LOG IN to the GST portal.
Enter your GSTIN ( Not the user id) to the column and type the Captcha image.
Then type the OTP, received in your mobile (registered with GSTN portal)
Create Chalan as usual with entries made to the relevant column.
Now you can pay the amount using the created chalan.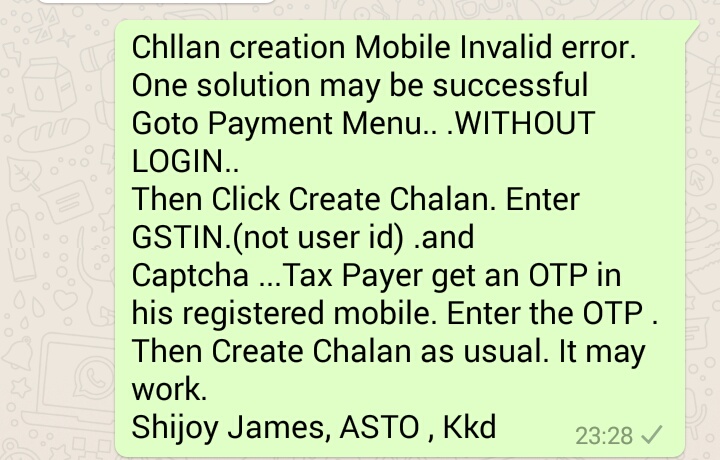 Shijoy James
ASTO
GST Cell , Kozhikode