I firmly believe government should extend due date of filing GSTR-1 for August, September and October months.
Due date is 31/12/2017, and GST portal is not working.
Can anyone confirm if he/she is able to file GSTR-1. From morning I am struggling with error - Download latest version of offline utility.
I have downloaded the latest version multiple times and still same message keeps popping.
If portal is not working properly, status of FILED is getting changed to SUBMITTED, shouldn't government be little liberal here!!!
What is your opinion?
Update:
Due date for filing GSTR-1 is extended to 10/01/2018.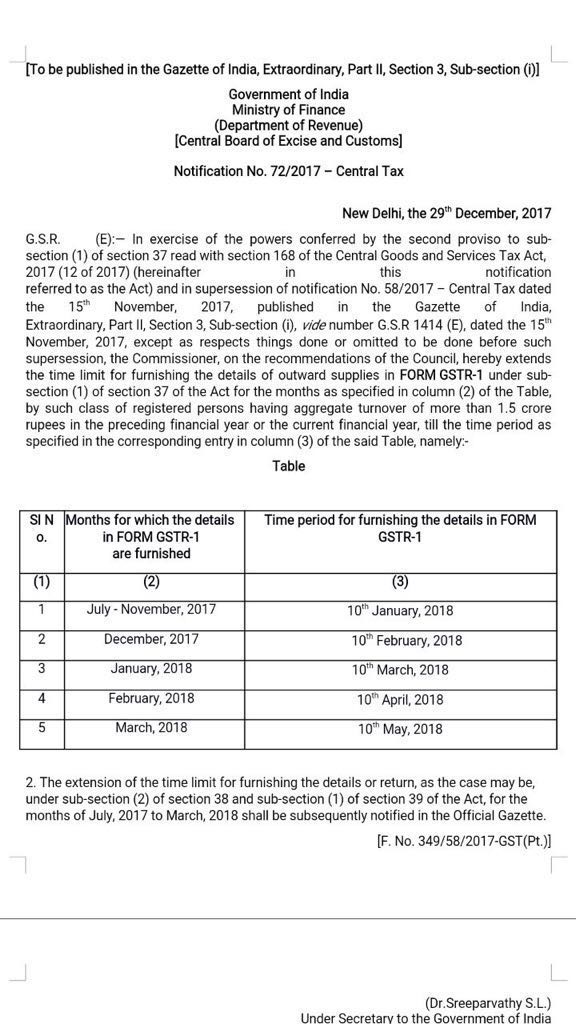 2 Responses
| Latest response: 28/12/17 | Sort by
Likes(thumb_up)
Recent
|
GST
Reply