GST contest to test your knowledge and win free gift
Last udpated: Nov. 4, 2017, 9:12 p.m.
First 50 winners will get a surprise gift. Total 17 questions are added in this quiz. You need to answer each to get 100% result.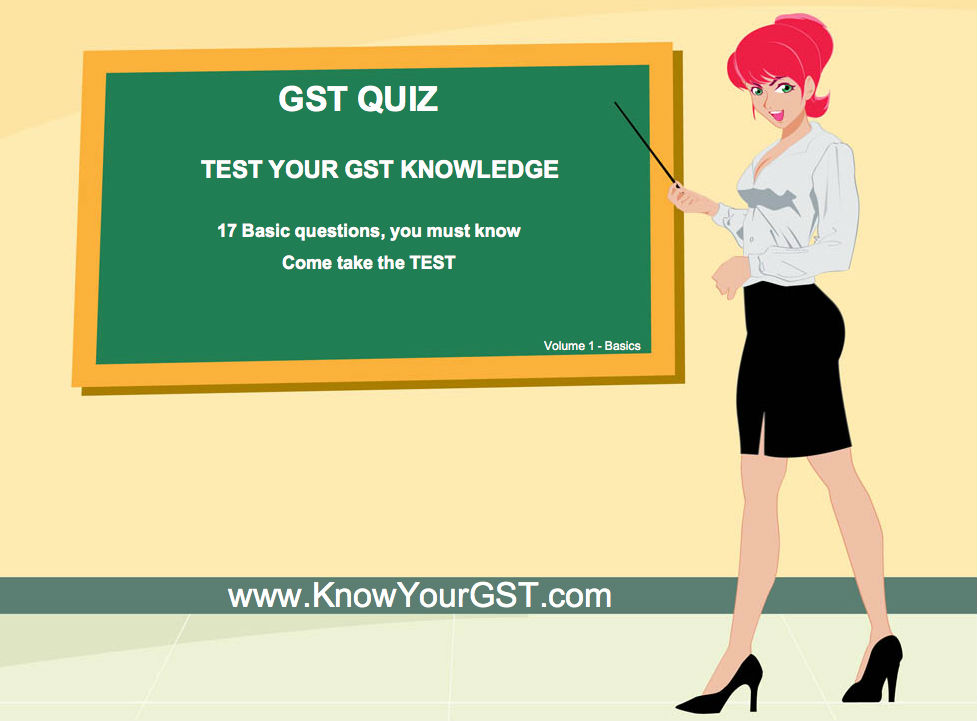 Question asked are basic in nature and are related to GST registration, composition scheme, GST Invoice.
Quiz is for beginners and very soon I will post another quiz for experts.
Crack this quiz and share it with your friends.
If you score 100%, take a screenshot and post on our Facebook page.
You need to first Login to win the gift. You can create an account with your mail ID.
You can also login with your GMAIL, FACEBOOK or TWITTER account.