How to check authenticity of LLP and Companies
Last udpated: Jan. 8, 2019, 1:23 p.m.
Is LLP/Company you are dealing with genuine? Does it really exists? Are persons representing themselves as Designated Partners/Directors of the entity, really Designated Partners/Directors? These are questions that comes in everyone's mind while dealing with LLP/Company. It is more so when there are so many ongoing frauds.
For checking authenticity of the entity it is always better to ask for corporate identification number, with this you can verify Company/LLP. Companies/LLP's can also be verified, if you do not possess corporate identification number. Government on its website www.mca.gov.in, holds data of all the companies and LLP, and permits public to access those data.
How to check whether Company or LLP is valid by name or CIN
Visit www.mca.gov.in, hover over MCA Services, you will see mega menu. Under Master Data, click on 'View Company or LLP Master Data'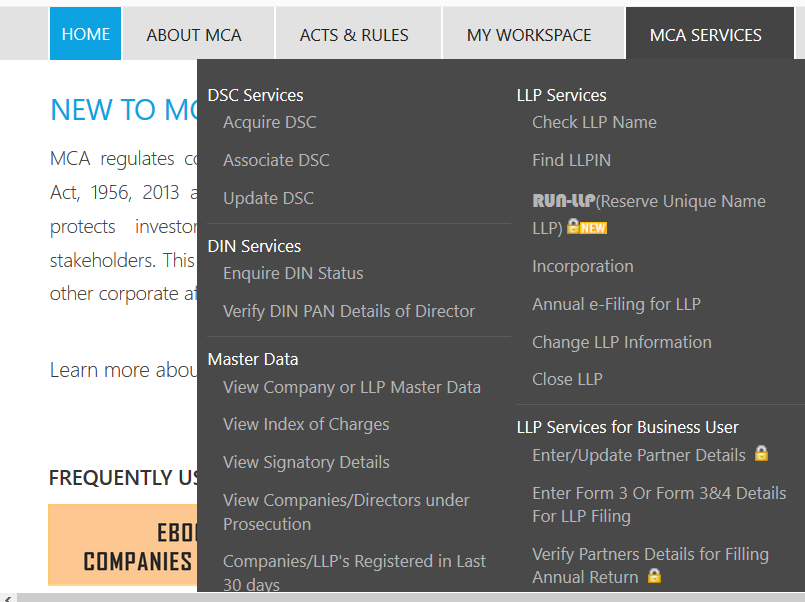 On next window, enter corporate identification number, if it is provided to you, or else click on search icon, and enter name of the LLP or Company, click on search, You will see list of companies if you have entered common name. If that company or LLP exists then it must be in this list. Choose the correct Company or LLP name.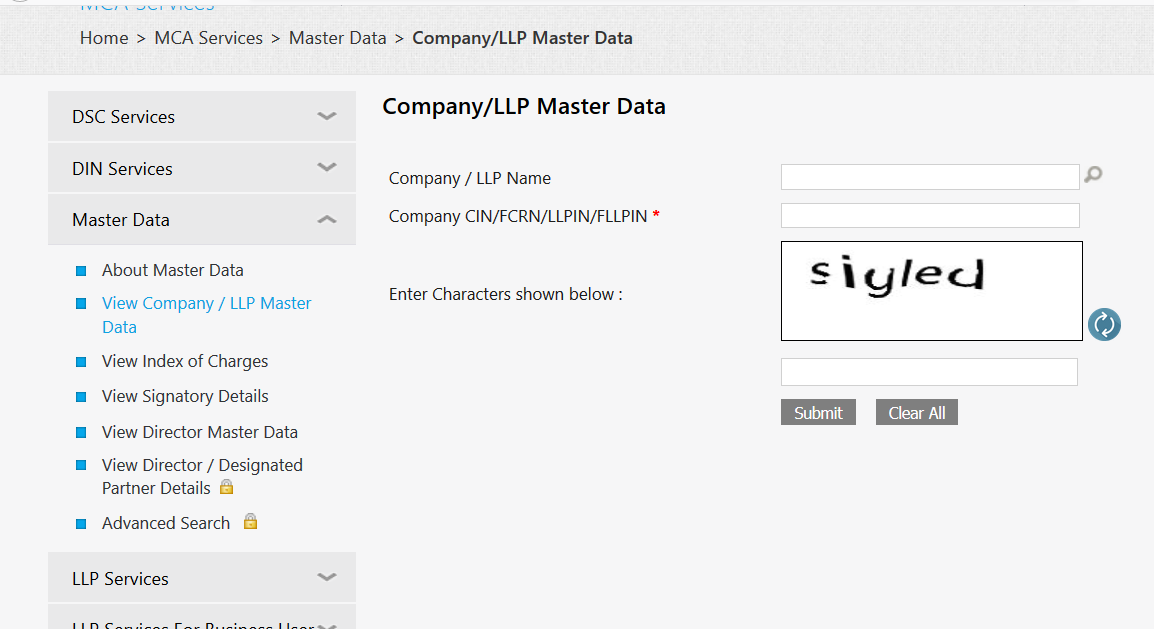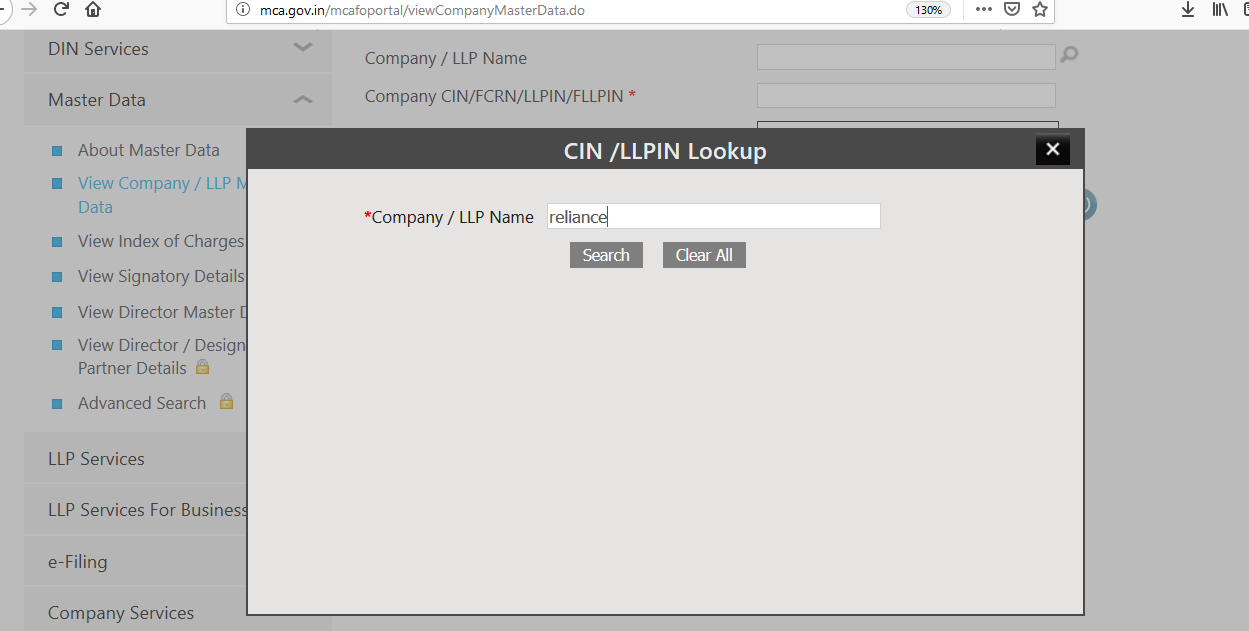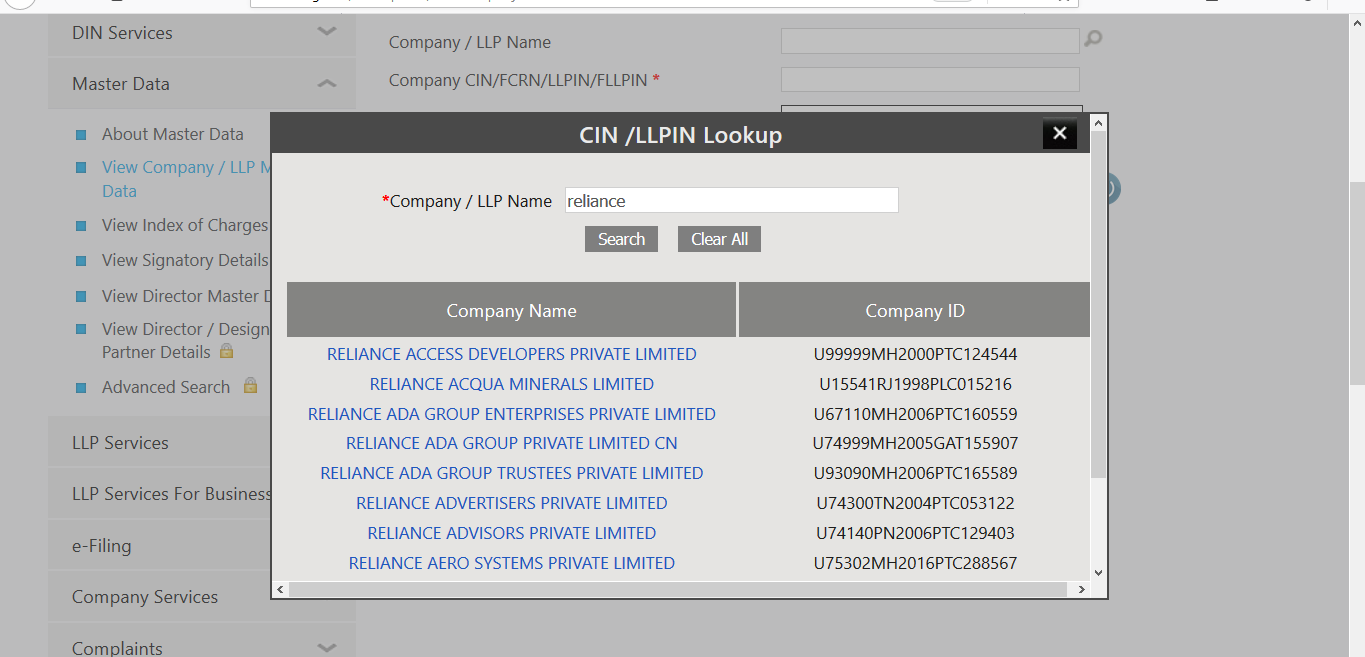 After you fill all the required details, that is name of the company/LLP, Corporate Identification Number and captcha, click on 'submit'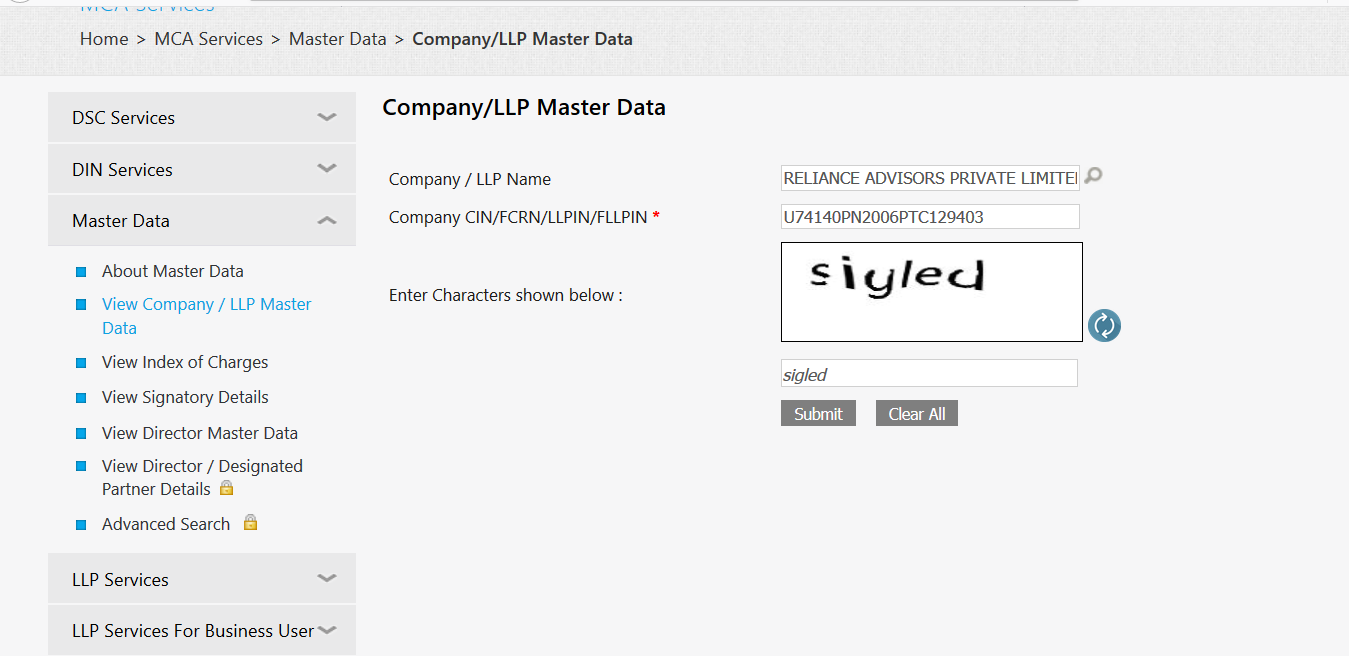 In the next screen you can verify all the details. That is, Date of formation, Class of Company, authorised capital, paid up capital, registered address of the company, E-mail ID, Status of the company, whether regular in filing documents to Government, Directors/Signatory details etc.