How to submit/file forms to MCA
Last udpated: Jan. 10, 2019, 11:27 a.m.
To submit any application/form to MCA, visit www.mca.gov.in, Log in to your account. If not registered, create your account, by clicking on 'Register' in top menu.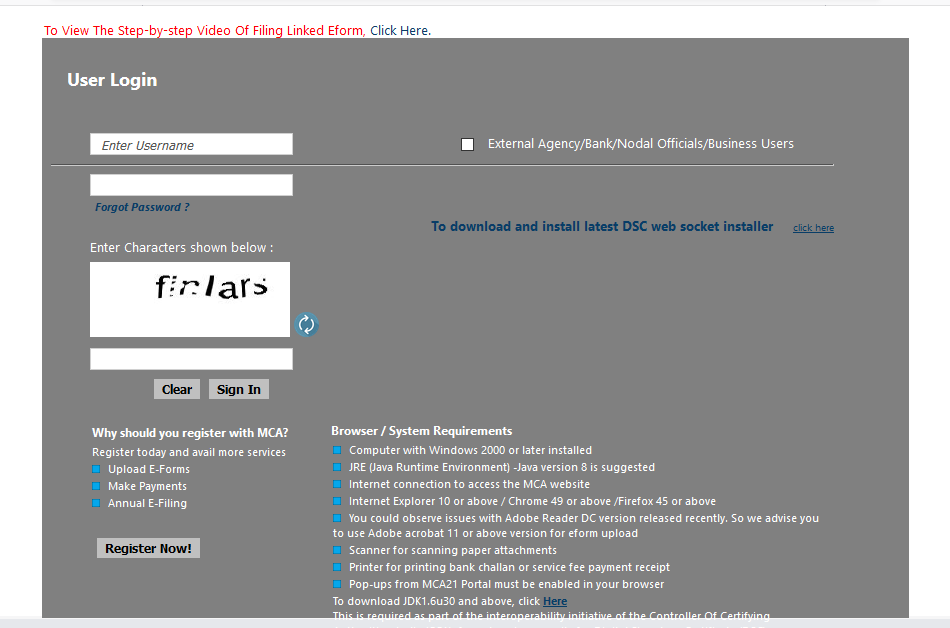 After you log in, click on 'Upload e-forms'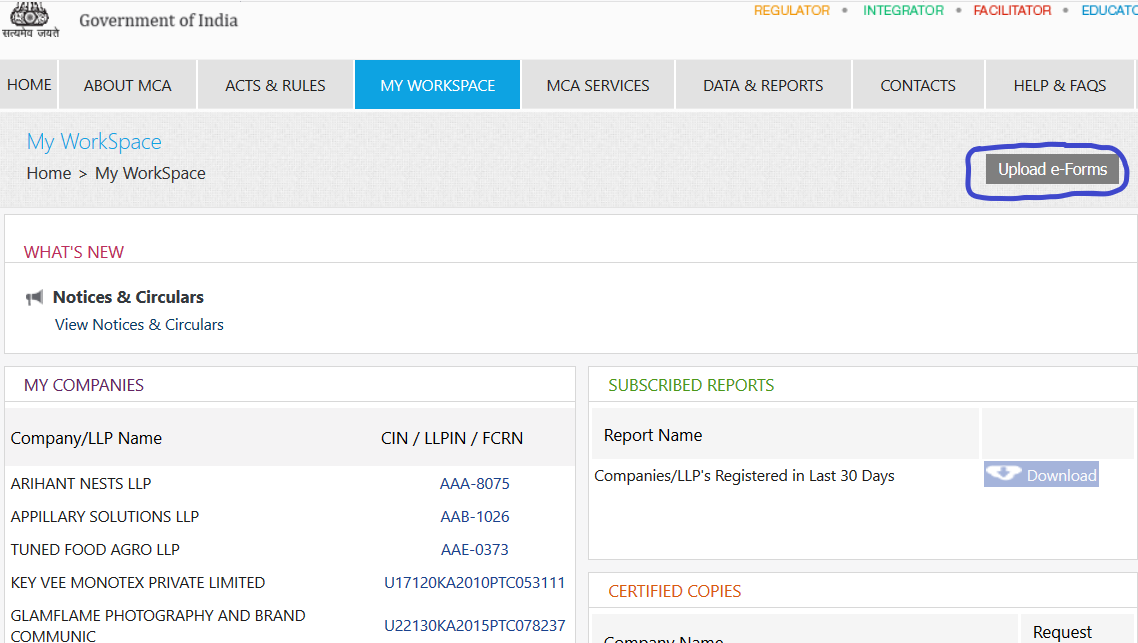 Next in Upload Form page, select 'Normal Forms' and attach relevant form. If any additional form is to be filed with the main form, then select 'Linked Forms' and attach the form.
If you are resubmitting the form filed earlier, then select 'Re-submission SRN', enter SRN number and attach the normal and/or linked forms.
If more than one linked forms are to be attached, click on 'Add more linked forms'
Click on 'Upload'