Become a MS Excel superstar at your office
Last udpated: March 15, 2018, 12:59 p.m.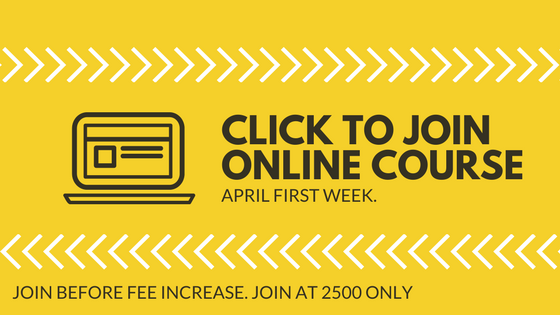 Microsoft Excel or we call it MS Excel is a very powerful tool for running business.
In any office most of people spend their time on excel than on any other software. How efficient you are at your workplace depends on your Excel skills.
You can save 50% of your time, if you are really good at Excel.
I first came to know about Excel, during my articleship in a CA firm. Whether it is audit or generating reports, Excel was the only option and even today Excel remains single most useful tool.
My Excel expertise and tools I have made
Have you ever seen an accounting software in excel? If yes, then it must be one I made using Excel.
I have created following tools using Excel:
Accounting Software in Excel
HR Software in Excel
Inventory management software in Excel
Many others
In fact, if you check the most downloaded files on Caclubindia, my excel accounting file ranks at number 2 spot.
I have made this accounting software using excel only. Though the file uploaded on Caclubindia is old version, later on I improved it and you can download the file from this link.
Now I do not make software using excel because I upgraded my skills by learning coding. My latest achievement is launching of billing software.
But I still use excel for most of my work and love it.
Now I want to teach you these skills. I want you to become good at excel. I am launching an online course on MS Excel.
Course on MS Excel in Hindi
The first batch will start in first week of April, 2018. It will be completed in 2 days classes. You can join this course to learn excel in Hindi. Course is targeted to everyone who need to learn excel from basic level to advanced level .Course will be in Hindi. English batch will be launched in May.
Topics will be covered are:
Basics of Excel
Practical uses of Excel
Formula in Excel

Vlookup
Sumif
Concatenate
Countif
Text to column and many other useful formula

How to record Macros?
Many practical and useful examples
How to create a GST billing Software in Excel
At the end of course you will be able to create a working GST billing software. No one else will teach you this, You need not to have any coding experience. With simple tricks I will teach you how you can create some useful templates and full fledged functioning programs in excel.